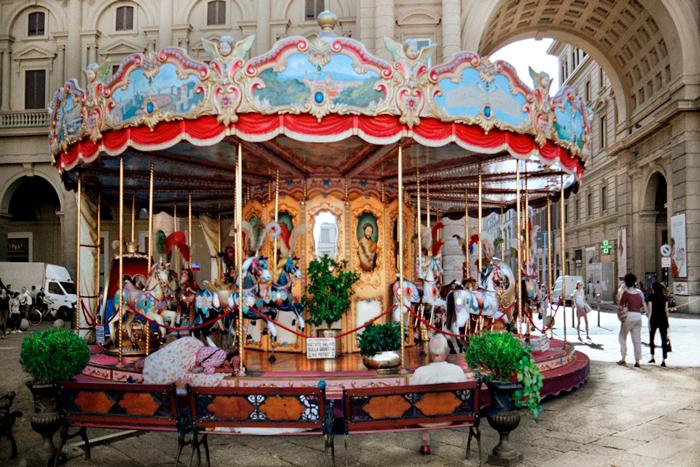 A reflection on how sacred architecture gives resonance to secular buildings and how traditions in building holy architecture affect us even if we feel that we are living in a secular society. The traditional round carousel for children can be regarded as a round church.
A woman is sleeping on the carousel, next to a sign saying that it is forbidden to enter the carousel.
It triggers the imagination and wondering what secrets this design includes and who are welcome to enter into this paradise and who is not.
———————————
En reflektion om hur sakral arkitektur ger resonans åt sekulära byggnader och hur traditioner i hur man bygger helig arkitektur har effekt på oss även om vi känner att vi lever i ett sekulärt samhälle. Den traditionella runda karusellen för barn kan te sig som en rundkyrka.
En kvinna sover på karusellen, vid sidan om en skylt som säger att det är förbjudet att beträda karusellen.
Det utlöser fantasin och man undrar vilka hemligheter den här konstruktionen omfattar och vem som är välkommen att träda in i detta paradis och vem som inte är det.